The GrainFreeNola Story
WELCOME TO MY TRIBE! Over the course of my life-journey I've lived on three continents, gathering cooking secrets and skills from diverse cultures all over the world. What I've learned is that life is too short to eat lifeless, unhealthy food! Food quality matters to your health and happiness. That's why I opened Mawa's Kitchen in Aspen, CO, in 2006, and I've brought healthy, locally sourced food and award winning gluten-free desserts to my tribe of family, friends and customers ever since.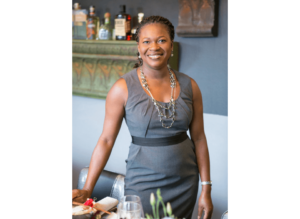 Now, I take my mission a step further and give you the key to a healthy diet at home: my delicious gluten-free, protein-rich and Vegan GrainFreeNola filled with the highest quality organic nuts and seeds sweetened with Medjool dates. Indulge in this fulfilling form of self-love anytime. Whether you enjoy a bowl for breakfast to power you through the day, as a mid-afternoon snack, or even as a tasty dessert, this small-batch, non-GMO granola will empower you to achieve your biggest life goals.
With love and gratitude,
MAWA MCQUEEN