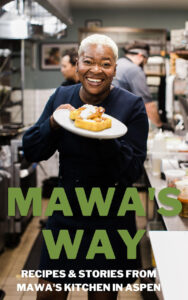 At Mawa's Kitchen in Aspen, CO, James Beard nominated Chef Mawa McQueen has created a welcoming place with a unique menu inspired by her life experiences. Born in the Ivory Coast, she grew up in a ghetto suburb of Paris cooking for her 11 siblings, went to culinary school and eventually found her way in a series of serendipitous events to her current home in Aspen.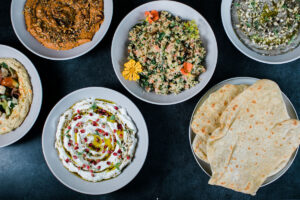 Mawa's Way is not only a collection of her and her customers favorite recipes, but a story of the tenacity and grit needed to go from cleaning a building nightly to owning and operating a successful business in it. From her spin on the French classic Niçoise salad to West African Chicken Yassa to her highly-requested gluten-free carrot cake, Mawa's Way is filled with healthy, flavorful recipes and a whole lot of heart.
The cookbook, "Mawa's Way" will be available December 2022 at a cover price of $28.00.
---