Hand-Crafted in Aspen – Delivered to Your Door
Chef Mawa McQueen's famous grain-free, gluten-free, paleo, vegan granola is now available for order. Three of our five delicious varieties are shipping now, with two additional flavors coming in the near future. We are offering free FedEx shipping if you purchase three or more bags of our yummy GrainFreeNola, so why not try a bag of each? The flavors currently available are:
Berry Me: Our antioxidant powerhouse GrainFreeNola which cannot be found anywhere else. Berry Me GrainFreeNola is not your traditional strawberry and blueberry granola.
Health Nut: Mawa's original GrainFreeNola is the one that started it all. Health Nut is featured in the Granola Parfait at our signature restaurant, Mawa's Kitchen, and is a customer favorite. Health Nut GrainFreeNola features the mineral powerhouse of antioxidants and iron for a burst of green nutrients.
Out of Africa: A chocolate lover's delight – with no added sugar. Cocoa is not just a chocolate treat. The raw, unprocessed, organic cocoa in our Out of Africa GrainFreeNola has a multitude of medicinal health benefits.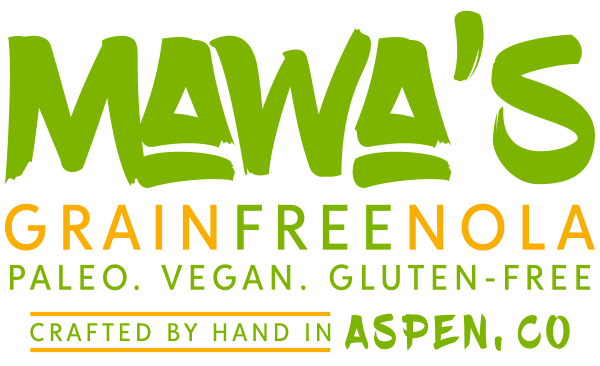 Buy Now – and get Free FedEx Shipping when you purchase three or more bags!