Hand-Crafted in Aspen – Delivered to Your Door
Chef Mawa McQueen's famous grain-free, gluten-free, paleo, vegan granola is now available for order. All five of our delicious varieties are shipping now, in the 8 ounce size bag.  We are offering free FedEx shipping if you purchase three or more bags of our yummy GrainFreeNola, so why not try a bag of each? Our five flavors are:
Berry Me: Our antioxidant powerhouse GrainFreeNola which cannot be found anywhere else. Berry Me GrainFreeNola is not your traditional strawberry and blueberry granola.
Health Nut: Mawa's original GrainFreeNola is the one that started it all. Health Nut is featured in the Granola Parfait at our signature restaurant, Mawa's Kitchen, and is a customer favorite. Health Nut GrainFreeNola features the mineral powerhouse of antioxidants and iron for a burst of green nutrients.
Out of Africa: A chocolate lover's delight – with no added sugar. Cocoa is not just a chocolate treat. The raw, unprocessed, organic cocoa in our Out of Africa GrainFreeNola has a multitude of medicinal health benefits.
Tropical Paradise: Disease fighting granola. Tropical Paradise is packed with medicinal antioxidant cancer fighting compounds.
Green Machine: Superfood rich, this favorite flavor of smoothie is transformed into a powerful snack.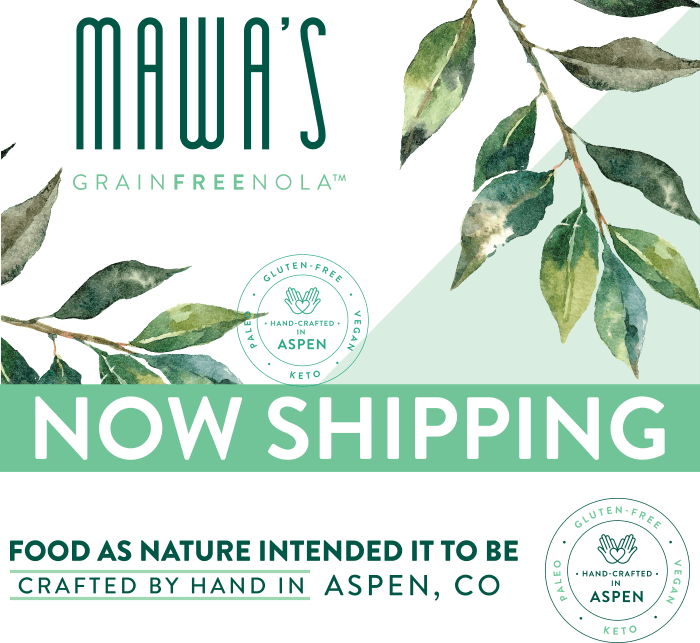 Buy Now – and get Free FedEx Shipping when you purchase three or more bags!