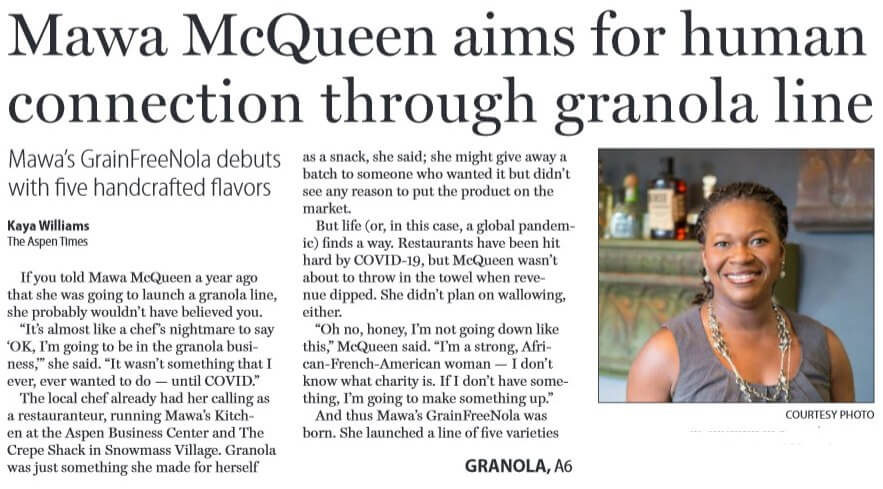 Mawa's GrainFreeNola debuts with five handcrafted flavors
Article by Kaya Williams, Aspen Times
If you told Mawa McQueen a year ago that she was going to launch a granola line, she probably wouldn't have believed you.

"It's almost like a chef's nightmare to say 'OK, I'm going to be in the granola business,'" she said. "It wasn't something that I ever, ever wanted to do — until COVID."

The local chef already had her calling as a restauranteur, running Mawa's Kitchen at the Aspen Business Center and The Crepe Shack in Snowmass Village. Granola was just something she made for herself as a snack, she said; she might give away a batch to someone who wanted it but didn't see any reason to put the product on the market.

But life (or, in this case, a global pandemic) finds a way. Restaurants have been hit hard by COVID-19, but McQueen wasn't about to throw in the towel when revenue dipped. She didn't plan on wallowing, either.

"Oh no, honey, I'm not going down like this," McQueen said. "I'm a strong, African-French-American woman — I don't know what charity is. If I don't have something, I'm going to make something up."

And thus Mawa's GrainFreeNola was born….