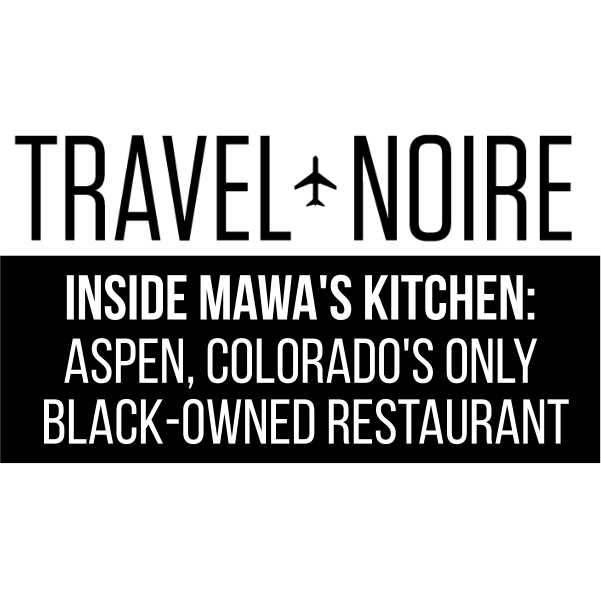 Article by DeAnna Taylor – January 16, 2022
To successfully run Aspen's only Black-owned restaurant for the last twelve years is a major accomplishment, but Mawa's Kitchen owner Mawa McQueen has done that and more.
Born in the Ivory Coast, she spent most of her years living in France. She always had a passion for cooking and creating in the kitchen, but there was also this longing in the back of her mind to one day live in the United States.
"I saw a romantic scene on the soap opera 'The Young and The Restless' that was in Aspen, and it made me want to move there one day," Mawa McQueen told Travel Noire. "That was where Aspen started for me."
…
Mawa's Kitchen opened nearly twelve years ago, and since then the restaurant has become a popular staple in Aspen. On top of that, it's the area's only Black-owned restaurant, and honestly the only true Black-owned business in general.
We started as a breakfast and lunch place, and evolved to a full restaurant. I still do the private catering, too."
Mawa's Kitchen serves up dishes inspired by the world. From a Thai noodle salad to handmade Middle Eastern dips, it's one of the most popular spots in the area. It has seen tons of celebs, and Mawa even revealed that she was listed as one of the top Aspen restaurants by a super exclusive Asian travel guide. On top of all of that, her prices are very reasonable.
In addition to the two main businesses, she has also entered the granola business— making all of her blends in-house and 100% organic.